About Monroe Septic LLC - A Superior Quality Septic Company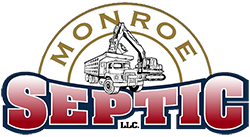 Monroe Septic LLC is a full-service septic company serving Shelton and the neighboring communities including Monroe, Orange, and Milford with quality services to meet your needs. From minor septic repairs to complete septic tank replacement, there's no job our team of skilled professionals can't handle.
For over 20 years, Monroe Septic LLC has been the Shelton septic company that's your local resource for quality septic repair, design, and installation. We offer prompt service at a fair and affordable price. If you're looking for an honest, trustworthy septic company for your home, business, or commercial property in the Shelton area, give us a call today!
The Septic Company You Can Trust In Shelton
When it comes to expert septic repairs in Shelton, Monroe Septic LLC is the septic company you can count on for quality. Our septic company has over two decades of industry experience, we service all makes and models of septic systems, and install top-of-the-line septic systems from brands you can trust.
Our septic company offers a broad range of residential and commercial services to meet your needs, including:
Septic System Repairs
Septic System Installation
Septic Tank Repairs
Septic Tank Installation
Septic Tank Replacement
Sewer Line Repair
Sewer Line Replacement
Water Waste Disposal Systems
Foundation Excavation
Parking Lot Drains
Sewer Repair
At Monroe Septic LLC, we offer fast, honest service at fair and competitive pricing. Call 203-268-7115 to request a free quote.
How Does A Septic System Work?
Understanding how a septic system works is an important first step in ensuring that your system works properly for years to come. The main function of your septic system is to remove wastewater from your home, and typical septic systems contain a septic tank and a drain field.
Your septic tank digests organic matter and separates solids, grease, and oils from wastewater - solids sink to the bottom of the tank forming sludge, while oil and grease float to the top, creating scum. Conventional septic tank systems discharge the liquid, which is known as effluent, from the septic tank into a series of slow-release chambers that slowly release the effluent into the soil, or drain field, where bacteria, viruses, and nutrients are removed naturally.

Your tank is designed to keep sludge and scum from leaving the tank and flowing into the drain field area, but sometimes problems can arise. If you're noticing foul odors, slow drains, or pooling water in your yard, don't wait! The septic repair specialists at Monroe Septic LLC offer quick, affordably priced repairs to help you head off big problems with your Shelton septic system down the road.
Don't Wait!
Contact

Monroe Septic LLC

if You Live in Shelton and Surrounding Areas