Septic Tank Installation By Experienced Professionals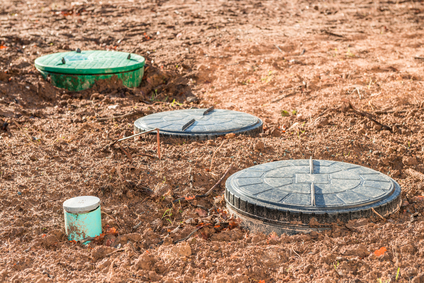 A new septic tank installation requires professional experience, the right equipment, and expert knowledge to ensure the job is done right. Monroe Septic LLC has the experience, equipment, and expertise to install top-quality septic tanks manufactured by brands you know and trust for your Monroe or Shelton home.
Monroe Septic LLC is your local resource in the Monroe area for expert septic tank installation and septic system design. We'll ensure the job is done quickly and at a fair and affordable price. If you're looking for an honest septic tank installation specialist you can trust, call the pros at Monroe Septic LLC today.
New Septic Tank Installer
Whether you're installing a septic tank for a new construction project or are replacing your existing septic tank, the pros at Monroe Septic LLC have you covered. We're Monroe's trusted septic tank installer, and we install the latest in septic tank technology from trusted manufacturers in the industry.
There's so much to consider when it comes to choosing the right septic tank for your home or business. Your septic tank installer will discuss your options for:
Tank size
Tank material
System type
Location
Prep work
Drainfield landscaping
When it comes to new septic tank installation, it's always best to leave your project to the professionals to ensure that your project is done right. Our affordably-priced, high-quality septic tank installation services will give you the peace of mind you deserve.
Do You Need A New Septic Tank?
Newly installed septic tank systems are designed to operate effectively for decades, but older septic tanks that were not manufactured to today's specifications may not be able to handle your needs. While some issues can be easily resolved by expert septic repairs for Monroe homes and businesses, there are a few sure signs that you need a new septic tank installation:
Rapidly forming puddles or swampy patches in your yard or drain field
Renovations or expanding the number of people using your system
Frequent septic system repairs
Contaminated well-water
Damaged or non-compliant septic tank
The existing tank nearing the end of its lifespan
The most common causes of septic tank failure are poorly designed systems, improper maintenance, or damage due to heavy equipment or heavy rains and flooding. Other factors like chemicals, grease, or non-flushable material being flushed can also cause issues for your septic tank. If you need septic tank repairs or think it's time for a new septic tank installation, the pros at Monroe Septic LLC have you covered. Give us a call today at 203-268-7115 to speak to one of our knowledgeable specialists about your Monroe property's septic issues.
Don't Wait!
Contact

Monroe Septic LLC

if You Live in Shelton and Surrounding Areas