Monroe's Go-To For First-Class Septic Repairs Service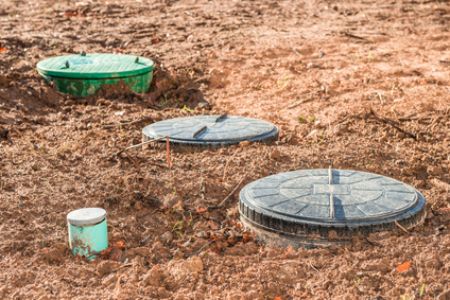 First-class septic repairs are just one of the many services the pros at Monroe Septic LLC offer for your Monroe area home, business, or commercial property. With over 20 years of experience serving the Monroe community, it's easy to see why Monroe Septic LLC is the go-to for quality septic system services.
Residential Septic System Services
Commercial Septic System Services
Septic System Repairs
Septic System Installation
Septic Tank Repairs
Septic Tank Installation
Septic Tank Replacement
Sewer Line Repair
Water Waste Disposal Systems
Foundation Excavation
Parking Lot Drains
Sewer Repairs
We install quality septic systems from leading manufacturers and offer affordably-priced high-quality septic repairs to give you the peace of mind you deserve.
Expert Commercial Septic Repairs For Businesses In Monroe
Monroe Septic LLC has been Monroe's resource for quality commercial septic repairs and septic installations for over two decades. We're proud to serve a growing number of commercial properties in the Monroe area, including:
Hotels & motels
Apartment complexes
Office buildings
Churches, daycares & schools
Stores & shopping centers
Industrial facilities
At Monroe Septic LLC, our skilled specialists have experience with a variety of large-scale commercial septic systems and have made expert septic repairs for a number of businesses and commercial properties in the Monroe area. If you're looking for an experienced professional to help maintain the health and safety of your business or commercial property, call Monroe Septic LLC today to request a free quote.
Signs You Need Septic Repair Or Septic Tank Replacement In Monroe
Regular septic tank maintenance is the best way to prevent the need for septic system repairs or septic tank replacement, but over time, even the best-kept systems can experience issues. A few sure signs that it's time to call in a Monroe septic repairs professional include:
Water and sewage from toilets, sinks, and drains back up
Bathtubs, sinks, and showers drain slowly
Gurgling noises from within the plumbing system
Sewage odors coming from your septic tank
Spongy ground or standing water in the drain field
Lush, vibrant grass growing exclusively over your septic tank
Nitrates or coliform bacteria present in surface water or wells
Algae bloom in nearby bodies of water
If you're noticing any of these warning signs around your Monroe home or business, prompt septic repairs can prevent further damage and keep your system working properly for years to come. The pros at Monroe Septic LLC will evaluate your system and make honest recommendations for septic repair or septic tank replacement.
About Monroe, CT
Monroe is a family-oriented community located in Eastern Fairfield County and while it has grown progressively over the years, it maintains its New England charm and character. Named after our nation's fifth president, James Monroe, our town boasts a rich history as it's grown from a farming community to a progressive suburban area with a strong economy and plenty of opportunities for economic development.
Our Monroe area surface waters are important resources for water supply, recreation, fishing, shellfishing, and sustaining aquatic life, and we all do our part to protect our environment and keep our waterways clean. If you're experiencing issues with your Monroe property's septic system, don't wait until it's too late - call Monroe Septic LLC today to request a free quote for septic repairs for your Monroe home or business.
Don't Wait!
Contact

Monroe Septic LLC

if You Live in Shelton and Surrounding Areas