Septic Tank Repairs: Quickly Fixing Common Septic Tank Problems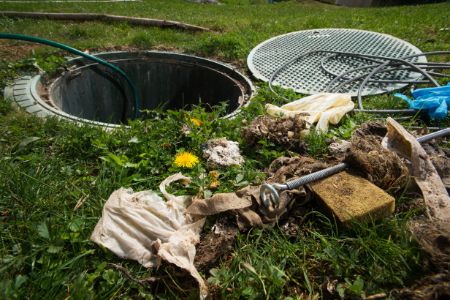 A malfunctioning septic tank can lead to big problems for your Shelton home, but the septic tank repairs specialists at Monroe Septic LLC can help. We offer quality septic tank repairs at affordable prices to restore your septic tank to good working order and protect your home and your property.
For over 20 years, the septic tank repair specialists at Monroe Septic LLC have served the Shelton and Monroe areas, and we have the experience, equipment, and expertise to tackle your most challenging septic repairs or septic tank replacement. To request a free quote, give the pros at Monroe Septic LLC a call today.
Commercial Septic Tank Repairs
Keeping up with your busy commercial septic system may seem like a challenge, but Monroe Septic LLC offers expert commercial septic tank repairs to keep your system operating at peak performance. A malfunctioning septic tank can spell big problems for your Shelton business, but our septic tank repair specialists have you covered.
Having a go-to professional to assist you with commercial septic tank and sewer repairs can make all the difference when it comes to keeping your business healthy and safe. If you'd like to find out more about our commercial septic repairs for Shelton businesses or commercial properties, give us a call to speak to one of our knowledgeable specialists.
Repairing Septic Tanks Vs. Septic Tank Replacement
Should you repair your septic tank or replace it? There are a lot of factors that can go into your decision, but a septic tank repair professional can help you make the right choice for your Shelton home or business. Septic systems are designed to last for decades, but sooner or later, things can go wrong. It's important to call a professional right away if you notice:
Wastewater or sewage backing up in commodes or drains
Spongey areas or bright green grass exclusively on top of your septic tanks
Pooling water or puddles around your drain field or septic tank
Strong sewage odors around the septic tank and drain field
Your septic tank repair specialist will evaluate the condition of your septic system and make recommendations for septic tank repairs or replacement.
Heading Off Septic Tank Repairs
While you can't always avoid septic tank repairs, there are a few things that you can do to reduce the frequency of needed repairs for your Shelton home or business:
Only flush toilet paper - tissues, sanitary products, and even those "flushable" wipes can clog your system
Don't pour grease down the drain - even if it's hot, grease is one of the worst things for your septic tank
Avoid chemical drain cleaners - they're terrible for your pipes and can corrode your plumbing
Don't flush cat litter - cat litter can clog and damage your plumbing
Perform routine tank pumping and maintenance to ensure your system works properly
Never park cars, trucks, or heavy equipment on top of your septic tank - heavy vehicles can crush your septic tank
Avoid planting trees or shrubs in your drain field - their roots can damage y our system
If you need a septic tank repair professional for your home, business, or commercial property in the Shelton area, call Monroe Septic LLC today at 203-268-7115 to request a free quote.
Don't Wait!
Contact

Monroe Septic LLC

if You Live in Shelton and Surrounding Areas