Pro Septic Repairs Company in Fairfield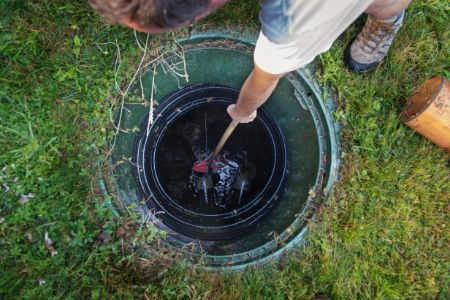 For more than two decades, Monroe Septic LLC has been the trusted septic repairs specialist serving the Fairfield area. From sewer line repairs to septic tank installation to ensuring your water waste disposal systems are working properly, there's no job our skilled specialists can't handle.
Monroe Septic LLC offers fair pricing, honest service, and free estimates for your home, business, or commercial property in the Fairfield area. If you need septic repairs for your Fairfield property, don't wait! Call Monroe Septic LLC today.
Prevent The Need For Septic Repairs With These Dos And Don'ts For Your Fairfield System
Want to head off septic repairs for your Fairfield home or business? Follow these tips to ensure that your Fairfield septic system stays in top condition:
Do perform regular system maintenance and pump your system as needed
Do keep your septic tank lid sealed, secured, and easily accessible
Do reduce the amount of water you use
Do direct water from land and roof drains away from your drain field
Don't use a garbage disposal or flush anything but toilet paper
Don't put household chemicals down the drain or use septic tank additives
Don't park cars, trucks, or other heavy items on your drainfield or septic tank
Don't plant trees or shrubs with deep root systems in your drainfield
Proper care of your Fairfield septic system will help to ensure peak performance for years to come. If you notice problems with foul odors, backups, or pooling, call the septic repair pros at Monroe Septic LLC.
Expert Septic Tank Replacement For Fairfield Homes & Businesses
When it comes to septic tank replacement for your Fairfield home or business, having a go-to septic company you know and trust can make all the difference for your peace of mind. At Monroe Septic LLC, we work with residential and commercial septic systems and can design and install a system to meet your needs.
Monroe Septic LLC has the equipment, experience, and expertise to ensure that your septic tank replacement is done right. We install top-quality septic tanks from leading industry manufacturers. To request a free quote for septic tank replacement or septic repairs in Fairfield, call us today at 203-268-7115.
About Fairfield, CT
With miles of shoreline along Long Island Sound, it's easy to see why our charming and thriving town is a great place to live, work, and play. Our beaches, parks, stores, and restaurants all lend ample opportunities for relaxation and entertainment. With our top-notch schools and universities, it's easy to see why so many families choose to call Fairfield home.
Protecting our waterways and natural resources is important to our Fairfield community. If you're having issues with your Fairfield property's septic system, don't wait! Call the septic repair specialists at Monroe Septic LLC for honest, affordably priced services to meet your needs and keep our Connecticut environment healthy.
Don't Wait!
Contact

Monroe Septic LLC

if You Live in Shelton and Surrounding Areas