Milford's Leading Septic Repairs Service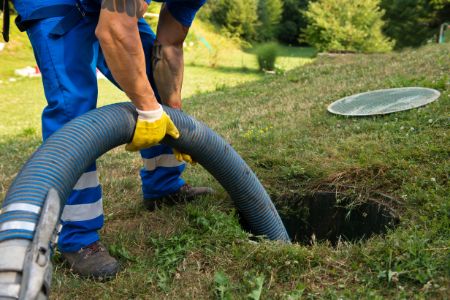 Keeping your Milford property's septic system in top condition is easy when you leave your septic repairs to the pros at Monroe Septic LLC. Our skilled specialists have the equipment, experience, and expertise to tackle your toughest issues and make affordably-priced septic repairs for your Milford area home, business, or commercial property.
Our residential and commercial septic services include:
Septic System Repairs
Septic System Installation
Septic Tank Repairs
Septic Tank Installation
Septic Tank Replacement
Sewer Line Repair
Sewer Line Replacement
Water Waste Disposal Systems
Foundation Excavation
Parking Lot Drains
Sewer Repairs
At Monroe Septic LLC, we've proudly served the Milford area for over two decades, providing expert residential and commercial septic system repairs to meet your needs. To request a free quote in the Milford area, give us a call today!
When Is It Time To Call A Milford Septic Repairs Professional?
If you suspect that you need a Milford septic repairs professional, time is of the essence to prevent exposure to harmful contaminants or damage to your property. Call a septic repair specialist right away if you notice:
Wastewater or sewage backing up in commodes or drains
Spongey areas or bright green grass exclusively on top of your septic tanks
Pooling water or puddles around your drain field or septic tank
Strong sewage odors around the septic tank and drain field
Your septic tank repair expert will evaluate your Milford system and make needed repairs to restore comfort to your home or business.
Expert Septic Tank Replacement, Design, & Installation For Milford
Septic tanks are designed to last for 20 years or more. If your septic tank is nearing the end of its useful life, if you're adding to the size of your business or household, or if you're making frequent septic repairs, it may be time to consider septic tank replacement.
Monroe Septic LLC offers expert septic tank replacement - along with septic tank design and installation services for new construction - to meet your needs and fit your budget. To speak to one of our knowledgeable specialists about septic tank replacement for your Milford home or business, give us a call today.
About Milford, CT
Known as a "Small City with a Big Heart," Milford offers all the history, beauty, and small-town charm you could wish for. An abundance of cultural, recreational, educational, and employment opportunities make Milford a great place to live, work, and raise a family. Our meticulous town green and our miles of coastline along Long Island Sound, our beautiful harbor, and the Wepawaug River all speak to our love of our Connecticut environment and local waterways.
If you're experiencing issues with your Milford septic system, don't wait until small issues become major problems. Protect your home and our waterways by calling the septic repairs experts at Monroe Septic LLC.
Don't Wait!
Contact

Monroe Septic LLC

if You Live in Shelton and Surrounding Areas