Top Septic Repairs Company in Bridgeport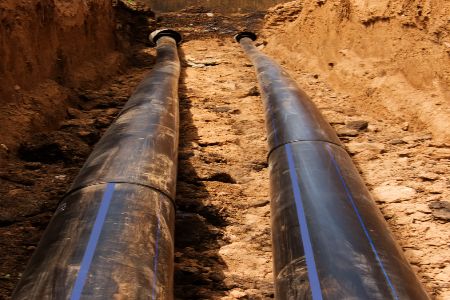 If you're looking for affordably-priced septic repairs, design, or installation services for your Bridgeport property, the pros at Monroe Septic LLC have you covered. For more than two decades, Monroe Septic LLC has been Bridgeport's source for septic repairs, foundation excavation, sewer line repairs, and more.
If you've got slow drains, backups, or pooling water in your yard, don't wait until minor problems become major issues. Give Monroe Septic LLC a call today at 203-268-7115 to request a free quote in the Bridgeport area.
Affordable Septic Repairs For Bridgeport Homes & Businesses
When it comes to expert septic repairs in Bridgeport, Monroe Septic LLC is the septic company your friends and neighbors count on for quality. Our septic company has more than 20 years of industry experience, and we service all makes and models of septic systems. We also provide septic system installation using top-of-the-line systems from brands you know and trust.
A few of our residential and commercial services include:
Septic System Repairs
Septic System Installation
Septic Tank Repairs
Septic Tank Installation
Septic Tank Replacement
Sewer Line Repair
Sewer Line Replacement
Water Waste Disposal Systems
Foundation Excavation
Commercial Septic Systems
Parking Lot Drains
Commercial Sewer Repairs
If you have questions about septic repair or replacement services for your Bridgeport area home, business, or commercial property, give Monroe Septic LLC a call today to speak to one of our knowledgeable specialists.
Is It Time For Septic Tank Replacement For Your Bridgeport Property?
A cracked or damaged septic tank can cause the failure of your Bridgeport property's entire septic system. Damaged septic tanks allow dangerous contaminants to be released into the soil surrounding your home or business and if not tended to promptly, can lead to costly damage to your home and property.
But how do you know that you need a septic tank replacement? A few signs that your Bridgeport septic tank is damaged include:
Septic system backup
Slow drains
Gurgling sounds
Puddles or damp drain field
Unpleasant odors
Unusually bright grass above septic tank
Algae blooms in nearby water sources
High levels of bacterial coliform and nitrates in well water
If your septic tank is damaged or is nearing the end of its lifespan septic tank replacement may be your best option. At the first sign of septic system failure, call the septic tank replacement specialists at Monroe Septic LLC today to evaluate your problem and make recommendations to fit your needs.
About Bridgeport, CT
Bridgeport lies where the Pequonnock River empties into Long Island Sound, and was named for the drawbridge built to cross that river in the early 1800s. With 27 parks to enjoy, Bridgeport has earned the name "Park City" and there are ample opportunities for enjoying the great outdoors. Our rich history is reflected throughout our Registered Historical Places, our many museums, and our diverse architecture.
For centuries, the water flowing through our creeks, rivers, and wetland areas has shaped Bridgeport's culture, development, and industry. Now, more than ever, it's important that we protect those waterways by properly maintaining the septic systems for our Bridgeport homes and businesses.
If you need septic repair, septic tank replacement, or sewer line repair services for your property in the Bridgeport area, call Monroe Septic LLC today to request a free quote.
Don't Wait!
Contact

Monroe Septic LLC

if You Live in Shelton and Surrounding Areas