Orange's Leading Septic Repairs Service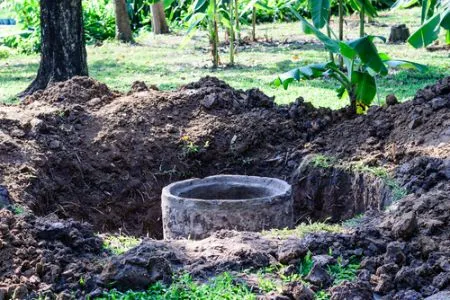 If you're looking for affordably-priced, high-quality septic repairs in Orange, the pros at Monroe Septic LLC have you covered. At Monroe Septic LLC, we've served Orange and the surrounding areas for more than two decades with a wide range of residential and commercial services to meet your needs.
Residential Septic System Services
Commercial Septic System Services
Septic System Repairs
Septic System Installation
Septic Tank Repairs
Septic Tank Installation
Septic Tank Replacement
Sewer Line Repair
Sewer Line Replacement
Water Waste Disposal Systems
Parking Lot Drains
Sewer Repairs
To request a free quote for septic repairs, sewer repairs, or septic tank installation in Orange and the neighboring areas, call Monroe Septic LLC today!
Commercial Septic Repairs For Orange Businesses
At Monroe Septic LLC, we're your resource for quality commercial septic repairs, design, and installation services in the Orange area. Our skilled specialists serve a growing number of businesses and commercial properties in Orange and the neighboring communities with expert septic system services to meet their needs.
Hotels & motels
Apartment complexes
Office buildings
Churches, daycares & schools
Stores & shopping centers
Industrial facilities
We have the equipment, experience, and expertise to tackle your most challenging large-scale commercial septic system. If you're looking for a reliable professional to serve as your go-to septic repair professional in the Orange area, you can trust the pros at Monroe Septic LLC.
Septic Repairs Or Septic Tank Replacement - When To Call An Orange Professional
Routine care and maintenance for your septic system can go a long way in heading off the need for professional septic repairs or septic tank replacement. Over time, even the best-kept septic systems can experience issues. A few of the warning signs that it's time to call a professional include:
A significant or sustained decrease in water pressure
Higher-than-usual water bills
Discolored water
Backup in commodes and drains
Damaged pipes
Unpleasant odors
Water damage
Strange gurgling noises
Pooling, puddling, or spongy soil near the septic tank
If you've noticed these or other warning signs, don't wait! Prompt septic repairs can prevent further damage to your system and keep it performing for years to come.
About Orange, CT
The town of Orange is located in New Haven County and offers a perfect small-town feel with plenty of nearby big-city amenities. We're home to a famous candy creator, a charming historic district, and exceptional schools. With our plentiful parks, friendly neighborhoods, and frequent community events, it's easy to see why our friends and neighbors love to call Orange home.
One of the best things about living in Orange is the care that homeowners and business owners show for our environment and waterways. If you need help maintaining Orange property's septic system, the septic repairs specialists at Monroe Septic LLC can help. Give us a call today at 203-268-7115 to request a free quote.
Don't Wait!
Contact

Monroe Septic LLC

if You Live in Shelton and Surrounding Areas