Sewer Line Repair To Address Root Damage Or Shifting Earth Problems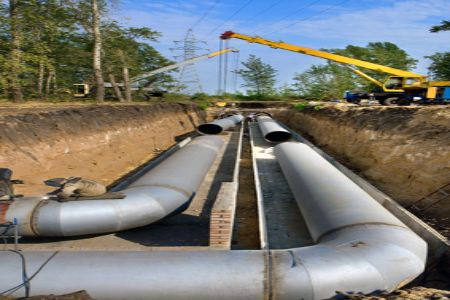 Intact sewer lines are essential to keeping your Shelton home clean and comfortable, so when problems arise, call the sewer line repair specialists you know and trust - Monroe Septic LLC. Whether you've got sewer line damage due to tree roots, extreme temperatures, or clogs, Monroe Septic LLC offers expert sewer line repair and sewer line replacement services at fair and competitive prices.
Monroe Septic LLC has over 20 years of professional experience in sewer line repair and septic repair for Shelton and the surrounding areas. We're your source for reliable, high-quality septic services.
Fixing Damaged Sewer Lines
Whether your damaged sewer lines require minor repairs or major foundation excavation, the pros at Monroe Septic LLC have you covered. We have over two decades of experience fixing damaged sewer lines, and our skilled professionals have the knowledge and tools to get the job done right.
A few signs that your sewer lines are damaged include:
Multiple slow drains
Foul smells inside your home
Repeated clogs and backups
Mold, mildew, or wet spots
Soggy or foul-smelling lawn
Insect or rodent infestations
Broken slabs or cracks in your walls
If you're experiencing these types of problems with your sewer or septic system, Monroe Septic LLC can help. To request sewer line repair services for your home, business, or commercial property in Shelton, Monroe, and the neighboring areas, call Monroe Septic LLC today at 203-268-7115 to speak to one of our knowledgeable professionals.
Causes Of Sewer Line Damage
Slow drains and backups can be a sign of damaged sewer lines, which is why it's important to have a go-to sewer line repair specialist you can trust to care for your Shelton property's system. When your sewer lines are leaking or ruptured, sewage isn't able to drain through your system, which is what causes slow draining and backups. A few of the causes of sewer line damage include:
Rupture of sewer pipes due to shifting soil, settling, or the use of heavy vehicles or equipment on the ground above your sewer lines
Breakage or collapse of pipes due to corrosion
Tree root infiltration
Sagging sewer lines
Flushing trash or sanitary products down your toilet
Pouring grease, fats, or oil down your drains
Whatever the cause of your sewer line damage, our sewer line repair professionals at Monroe Septic LLC are here to help. We've got the experience, equipment, and expertise to quickly resolve your issues. Don't wait; call our sewer line repair specialists today!
Don't Wait!
Contact

Monroe Septic LLC

if You Live in Shelton and Surrounding Areas