Outstanding Septic Repairs Service In Shelton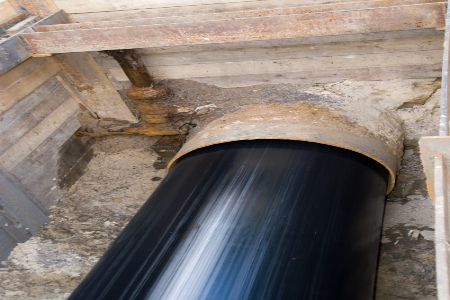 If you're looking for affordably-priced, high-quality septic installation or septic repairs in Shelton, the pros at Monroe Septic LLC have you covered. For over 20 years, our septic repairs specialists have been Shelton's source for a wide range of quality services.
If you've got backups, pooling issues, or slow drains, don't wait until your minor problems require major septic repairs. Call Monroe Septic LLC today and let us tackle your project and restore comfort to your home, business, or commercial property.
High-Quality Septic Repairs For Your Shelton Property
When it comes to quality septic services for your Shelton home or business, you can trust Monroe Septic LLC. We've served the Shelton area for more than two decades, and we service all makes and models of septic systems. We also provide expert septic tank installation using top-of-the-line products from industry-proven brands you know and trust.
Septic System Repairs
Septic System Installation
Septic Tank Repairs
Septic Tank Installation
Septic Tank Replacement
Sewer Line Repair
Sewer Line Replacement
Water Waste Disposal Systems
Foundation Excavation
Commercial Septic Systems
Commercial Sewer Repairs
If you have questions about septic repair or septic installation for your home or business in the Shelton area, give Monroe Septic LLC a call today to speak to one of our knowledgeable septic repairs experts.
The Right Choice For Your Shelton Property - Septic Tank Replacement Or Repairs?
Septic system failure can be stressful, but having a go-to septic repairs specialist that you can trust for honest answers can make all the difference. How do you know that it's time to call a professional? A few sure signs include:
Water and sewage from toilets, sinks, and drains back up
Bathtubs, sinks, and showers drain slowly
Gurgling noises from within the plumbing system
Sewage odors coming from your septic tank
Spongy ground or standing water in the drain field
Lush, vibrant grass growing exclusively over your septic tank
Nitrates or coliform bacteria present in surface water or wells
Algae bloom in nearby bodies of water
If your septic tank has suffered damage or is nearing the end of its useful life, then having your septic tank replaced may be the best option. At the first sign of septic system failure for your Shelton property, call the pros at Monroe Septic LLC to evaluate your problem and make trustworthy recommendations for septic repairs or septic tank replacement.
Don't Wait!
Contact

Monroe Septic LLC

if You Live in Shelton and Surrounding Areas