Parking Lot Drains To Safely Clear Away Stormwater & More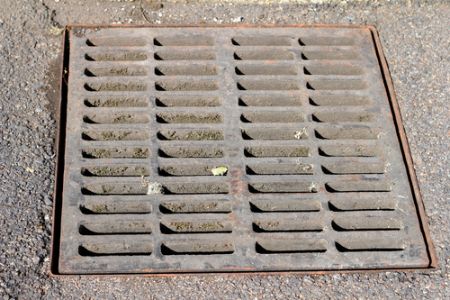 From expert installation and design to service and repairs, Monroe Septic LLC offers a broad array of services to make sure that your parking lot drains get the job done for your Monroe property. We service trench and trough drains, catch basins, gratings, sand traps, and other types of parking lot drains for businesses and commercial properties in Monroe, Shelton, and the neighboring Fairfield County communities.
Effective parking lot drains keep water off of your parking lot, protecting the integrity of your parking surfaces. Parking lot drains also prevent standing water in your parking areas, creating a safer and healthier environment for your patrons and your staff.
To request a free quote or to discuss parking lot drains for your business or commercial property in the Monroe area, give the pros at Monroe Septic LLC a call today.
Drainage System For Commercial Lots
When it comes to designing the right drainage system for commercial parking lots, there are a lot of things to consider, including the type of parking surface, rainfall estimates and intensity, existing surface drainage, parking lot usage, and the slope and natural barriers on your property.
Parking lot drains should be properly engineered to prevent erosion, pooling, or overflows, and designing and installing your system should be left to an experienced professional. Monroe Septic LLC has provided service and installation for parking lot drains for over two decades and we're ready to serve you with affordably-priced services to meet your needs.
Types Of Parking Lot Drainage Systems
The purpose of a parking lot drainage system is to safely channel water away from your parking lot surface, but parking lot drains are not a one-size-fits-all solution. A system generally consists of channels, detention areas, and outlets where water can enter the main sewer system, but there are several variations beyond the basic design:
Catch basins
Reinforced concrete drainage basins
Trench drainage
French drains
Customized alternative solutions
Your parking lot drain professional can discuss the best options to meet your needs and fit your budget.
Commercial Septic & Sewer Repairs In Monroe
Monroe Septic LLC is a full-service septic system company offering expert commercial sewer repairs and more for Monroe, Shelton, and the surrounding Fairfield County communities. A few of our commercial services include:
Commercial Septic System Repairs
Commercial Septic System Installation
Commercial Septic Tank Repairs
Parking Lot Drains
Commercial Sewer Repairs
If you need commercial sewer or septic repairs in Monroe, don't wait! Call the pros at Monroe Septic LLC at 203-268-7115 to request a free quote.
Don't Wait!
Contact

Monroe Septic LLC

if You Live in Shelton and Surrounding Areas