Go-To Septic Repairs Company in Easton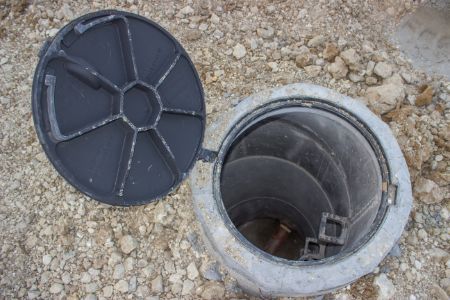 If you need septic repairs in Easton, don't wait - call the pros at Monroe Septic LLC today! At Monroe Septic LLC, we have the experience, equipment, and expertise to handle any project - from minor sewer line repairs to foundation excavation and septic tank replacement.
When your septic system isn't working, it isn't just a nuisance. Slow drains, backups, and compromised drain fields can pose a health risk. At the first sign of issues with your septic system, it's important to call a septic repair specialist you can trust.
Monroe Septic LLC has provided fast, affordable septic repairs for Easton and the surrounding areas for over two decades. To request a free quote, give us a call today!
Commercial Septic Repairs For Easton Businesses
Keeping your Easton property's commercial septic system in top condition is easy when you leave it to the pros at Monroe Septic LLC. We understand the complexities of commercial septic systems and have the tools and knowledge to quickly get your system up and running.
A few of the many services we offer for your Easton business include:
Septic System Repairs
Septic System Installation
Septic Tank Repairs
Septic Tank Replacement
Sewer Line Repair
Sewer Line Replacement
Water Waste Disposal Systems
Foundation Excavation
Parking Lot Drains
Sewer Repair
Request a free quote in Easton and the surrounding areas by calling 203-268-7115 today. Monroe Septic LLC is your local resource for quality septic repairs in Easton.
How To Tell Your Easton Property Needs Repairs Or A Septic Tank Replacement
Maintaining your septic tank and making prompt septic tank repairs when needed can head off your need for septic tank replacement. However, even the best-kept systems can experience issues. A few sure signs that it's time to call in a septic system repair professional include:
Water and sewage from toilets, sinks, and drains back up
Bathtubs, sinks, and showers drain slowly
Gurgling noises from within the plumbing system
Sewage odors coming from your septic tank
Spongy ground or standing water in the drain field
Lush, vibrant grass growing exclusively over your septic tank
Nitrates or coliform bacteria present in surface water or wells
Algae bloom in nearby bodies of water
If you're noticing any of these signs around your Easton home or business, prompt septic repairs can prevent further damage and keep your system working correctly for years to come. If you do need a septic tank replacement, you can count on us for honest service at fair prices.
About Easton, CT
Easton is an oasis of rural charm nestled in Fairfield County, boasting four natural reservoirs and pristine streams filled with trout. Known for our rich farmland that attracts people from all over the region to enjoy the bounty of our harvests. Easton has had its share of famous residents, but it's no surprise to the folks who live here that Easton is a great place to live.
Easton proudly guards our region's supply of drinking water, and maintaining the health of our Connecticut waterways is a priority for homes and businesses. If you're noticing issues with your Easton property's septic system, don't wait! Call the septic repair specialists at Monroe Septic LLC today.
Don't Wait!
Contact

Monroe Septic LLC

if You Live in Shelton and Surrounding Areas