Tips To Keep Your Shelton Septic System Installation In Top Shape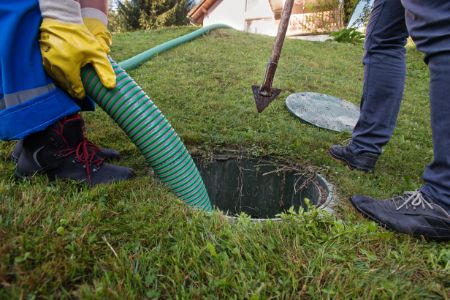 Your Shelton property's new septic system installation is designed to last for decades. Septic system installations are a cost-effective and long-term option for removing and treating wastewater, and they offer a number of benefits for public health, our Shelton environment, and even our local economy.
So how do you get the most out of your septic system and avoid costly septic repairs for Shelton homes and businesses? We've put together a few helpful tips to keep your septic system installation operating at peak performance for years to come.
Inspect & Protect
It's important to have your septic system inspected every few years by a licensed septic repairs professional. They can pump your tank if needed, inspect your equipment, and ensure that your system is in performing properly to avoid contamination to our local water sources.
That Sinking Feeling
It can be tempting to pour just any old stuff down your sink - that's what a disposal is for, right? But pouring cooking grease, oil, coffee grounds, or household chemicals down your sink can wreak havoc on your sewer lines and septic system. We recommend limiting the use of your garbage disposal and placing food and grease debris into your garbage can.
Your Commode Is Not A Garbage Can
Overloading your commode is another way to damage your septic system installation, and can lead to clogs and sewer line damage. A few products to avoid throwing down your toilet include:
Chemicals
Feminine hygiene products
Condoms
Cigarette butts
Diapers
Cat litter
"Flushable" Wipes
Pharmaceuticals
Cotton swabs & floss
Dispose of these items in the trash can to protect your septic system!
No Parking On The Drain Field
You should never drive or park cars, trucks, or heavy equipment on top of your septic system or in your drain field. The weight of vehicles can damage your septic tank and drain lines. Your septic system installation professional can help you locate your septic tank and drain field in areas that are a proper distance from driveways, property lines, and trees and shrubs.
Common Sense Water Usage
Running your dishwasher, shower, and washing machine at the time can place undue strain on your septic system. Staggering your water usage can be helpful to avoid overloading your system. It's also important to make prompt septic repairs to prevent leaks and backups in your system.
Your Shelton Septic System Installation & Septic Repair Professional
With over two decades of experience in the industry, the septic system installation and septic repairs professionals at Monroe Septic LLC have the knowledge and expertise to get the job done right. To request a free quote for services in Shelton, Monroe, and the neighboring Fairfield County communities, call Monroe Septic LLC today at 203-268-7115.
Don't Wait!
Contact

Monroe Septic LLC

if You Live in Shelton and Surrounding Areas